This week, Vibrant Health officially opened the doors at its new dental clinic in the heart of Wyandotte County. This 4,300 square foot clinic, located in the Bethany Medical building at 21 North 12th Street in Kansas City, Kansas, marks an important milestone in expanding equitable access to dental services for the community.
From 2018 to 2019, Vibrant Health had a 122% increase in the number of patients seeking dental services. With the addition of the Cordell D. Meeks, Jr. Clinic in the spring of 2021, Vibrant Health now serves more than 20,000 patients annually.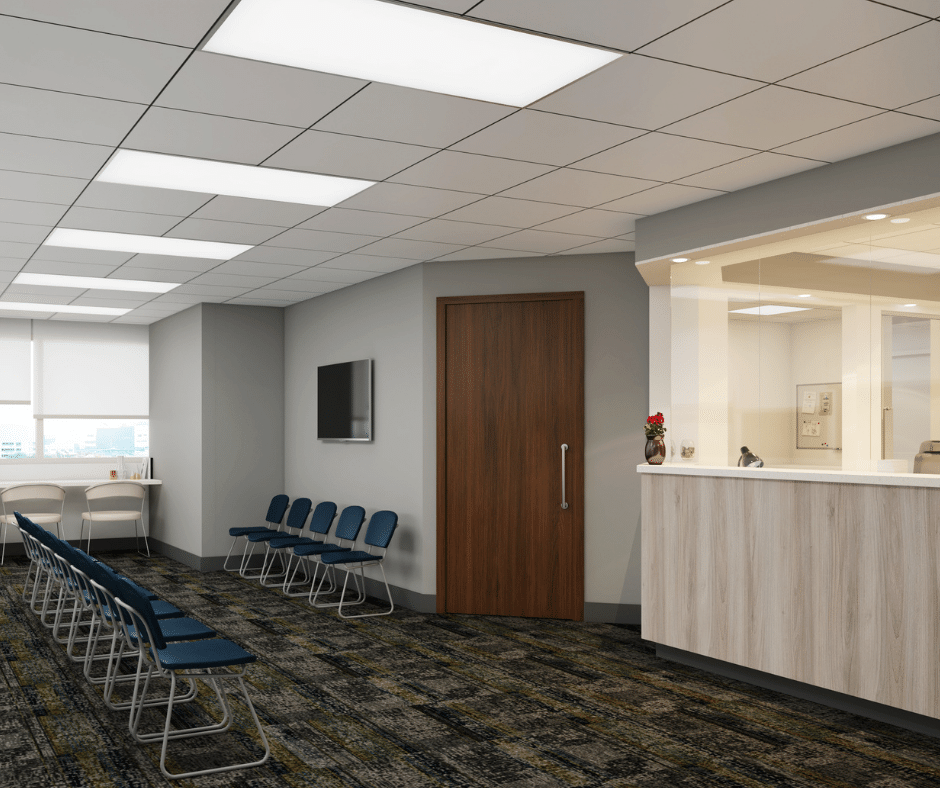 "Dental health is a crucial part of a community's overall health, so as demand continues to grow, it's important that our dental capacity keeps pace. We believe these new facilities are a place the community will be proud to call their dental home for years to come!"
– Dr. Anthony Jimenez, Dental Director
This expansion moves the current dental clinic from the third floor of the Bethany Medical Building to the second–increasing dental chairs from three to ten. Vibrant Health has additionally added a second full-time dentist, a full-time dental hygienist, and two additional full-time dental assistants. The new dental space will include a patient waiting room and reception area, administrative office space, and storage and sterilization spaces.
For Wyandotte County, this increased access to preventative and restorative dental services is essential for promoting the community's long-term health. Recent surveys found that 53.8% of adults living in the surrounding community (zip code 66102) reported going at least one year without routine dental care. Additionally, 17.5% of K-12 students screened from the same zip code showed signs of dental decay.
"It is clear that there is significant need for dental care in our community, and we are excited to step up to help meet that need thanks to the generous support of our philanthropic partners." 


– Patrick Sallee, President and CEO
This expansion was made possible by contributions from the Sunderland Foundation and many other philanthropic partners as part of our Forward Together campaign. To learn more about this campaign and ways to get involved, visit our campaign page here.
To schedule an appointment with one of our dental providers, visit us online here.