Today, we are excited to announce the launch of our newest pediatric clinic in Wyandotte County, in affiliation with Children's Mercy Hospital. This 18,000 sq. ft. location at 4313 State Ave has been in operation since 2011, and it will continue to provide high-quality care to more than 8,000 children every year.
"This collaboration represents a strong commitment to working alongside one another to expand services for current and new patients. Combining our expertise allows us to better address community needs inside and outside our clinics' walls to improve health in our community."

– Dr. Kelly Kreisler, Chief Medical Officer
For our community, this expansion means that getting the health care they need will now be easier than ever. Through this affiliation, the same Children's Mercy providers with continue to see patients at this location, and Vibrant Health will assume the role of managing the clinic's operations. Our patients will now have more options and flexibility when it comes to location, appointments, and preferred providers, as well as access to new services, including an on-site pharmacy. Simply put, this expansion gives our community the opportunity to decide when and where they receive care.
At Vibrant Health, location and ease of access have always been central to our work. We have long believed that an important part of making health care accessible for a community is providing it at the neighborhood level. This helps patients feel more comfortable accessing care close to home.
For Vibrant Health, this expansion also represents an important milestone in our history and a hopeful sign of what's to come. Over the last year, as our community was hit hard by the COVID-19 Pandemic, healthcare workers and clinics struggled. Across the nation, clinics like ours experienced financial hardship, painful downsizing, and delayed long-term priorities. Through that difficult time, our staff, partners, and community stepped up and came together in a meaningful way. The dedication and trust shown during those challenging months are what made today's growth possible.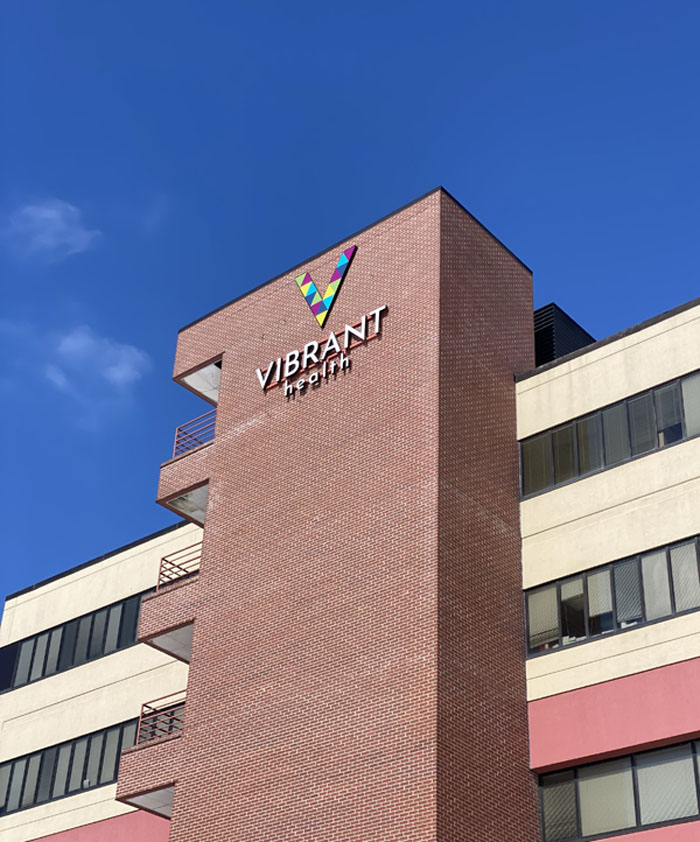 "This expansion is a significant step forward toward our goal of making high-quality, culturally competent care accessible in every corner of our community. It also represents the culmination of years of hard work from our entire team."

– Patrick Sallee, Chief Executive Officer
While today's announcement is one of the many important milestones for our clinic in the year ahead, it also serves as an important example of what can be accomplished through teamwork and a strong shared vision. With the continued trust and support from our staff, partners, funders, and patients—both old and new, we look forward to continuing to grow our work serving this community for years to come.
---
To learn about the new Vibrant Health Cordell D. Meeks, Jr. Clinic, visit our locations page, or see our recent press release.