To meet the growing needs of Wyandotte County, Vibrant Health is creating greater patient access and capacity to care with a new Family Medicine Clinic and a second in-house Pharmacy.
Vibrant Health officially opened the doors at its new Family Medicine and Pharmacy in the heart of Wyandotte County. Located in the Bethany Medical building at 21 North 12th Street in Kansas City, Kansas, marks an important milestone in expanding equitable access to Family Medicine and pharmacy services for the community.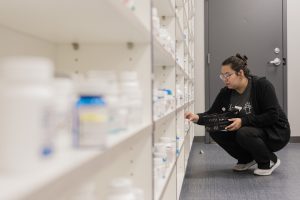 The 21 N 12th St location will now have a total of 26 on-site providers, including behavioral health specialists, dental, and pharmacy services.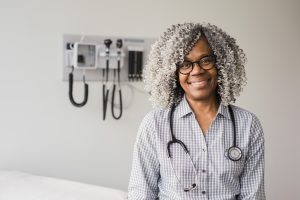 "Vibrant Health is proud to showcase our new space and pharmacy. We are keeping our word to provide access to respectful, empowering, culturally sensitive and high-quality health care to our community. For our patients, our specialized pharmacy is unique in providing medications at discounted prices that might not otherwise be available. Though our goal is to be embedded throughout Wyandotte County through our additional clinics, our outreach efforts and our educational endeavors, this is our flagship, here at 12th and Central. We are pleased that our patients will receive high-quality care in comfortable and welcoming surroundings."-Dr. Sandra Stites, Vibrant Health Chief Medical Officer
Vibrant Health patients who use this pharmacy will also have the option to have their medications delivered right to their door, at no cost to them. This delivery service eliminates the hassle of having to pick up prescriptions and helps increase medication adherence. This on-site pharmacy will also provide the benefits of an integrated care team. Our patients will enjoy streamlined communication between their healthcare provider and pharmacist—saving time and improving their quality of care.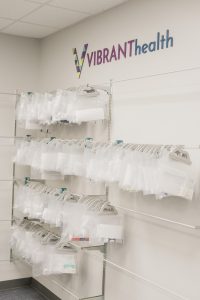 "Patients now have two convenient Vibrant Pharmacy locations to pick from to receive top notch pharmacy care. All of us at Vibrant Health are excited to expand our services to even more patients. From offering affordable medications to personalized service, our pharmacy team is ready to make a positive and lasting impact on our patients' lives." -Jennifer Bae, Vibrant Health Chief Compliance Officer and Director of Pharmacy
To schedule an appointment, visit us online here. Clinic hours are 8:00am-5:00pm, M-F. Central Pharmacy: 913-222-8838.