Today, we are excited to announce the launch of our first in-house pharmacy, located at our Cordell D. Meeks, Jr. Clinic at 4313 State Ave. This full-service pharmacy will provide access to a full range of medications for patients of all ages at prices that are accessible for everyone.
"For our 20,000 patients, the launch of this pharmacy means that getting the medications their families need will be easier and more affordable than ever. This is a huge step forward for our mission of providing high-quality, comprehensive healthcare services for Wyandotte County."

– Patrick Sallee, Chief Executive Officer
Patients who use this pharmacy will have access to medications at a heavily reduced price through the 340B Drug Pricing Program and our new sliding fee payment scale. In many cases, medications will be available 30-50% below retail prices, regardless of insurance status.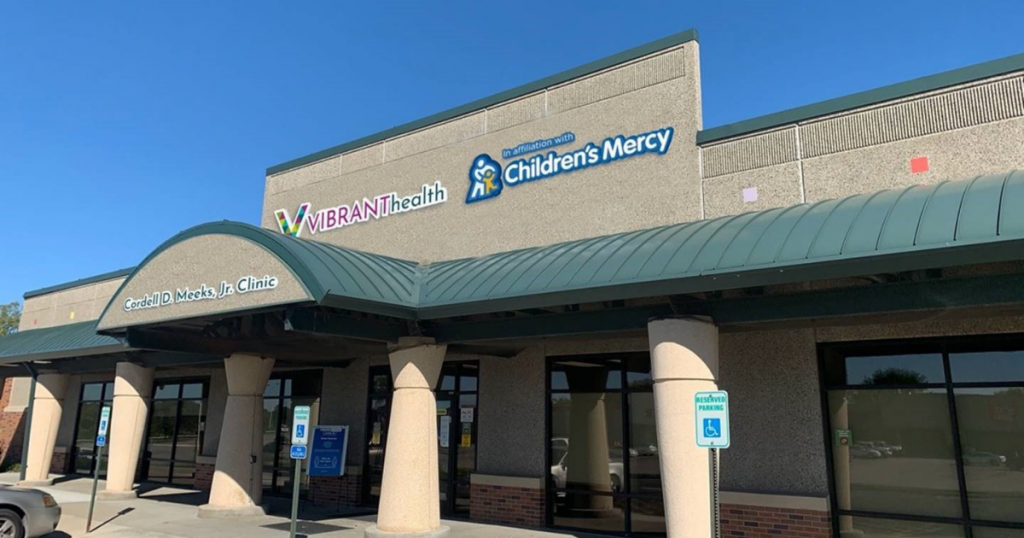 "We understand that affordability is a top priority for our patients, so we are proud to offer some of our most common medications for as little as $1.00 out of pocket for uninsured patients."

– Kathy Porter, Pharmacist in Charge
Vibrant Health patients who use this pharmacy will also have the option to have their medications delivered right to their door, at no cost to them. This delivery service eliminates the hassle of having to pick up prescriptions and helps increase medication adherence. This on-site pharmacy will also provide the benefits of an integrated care team. Our patients will enjoy streamlined communication between their healthcare provider and pharmacist—saving time and improving their quality of care.
---
To learn more on-site pharmacy, visit our pharmacy page here.